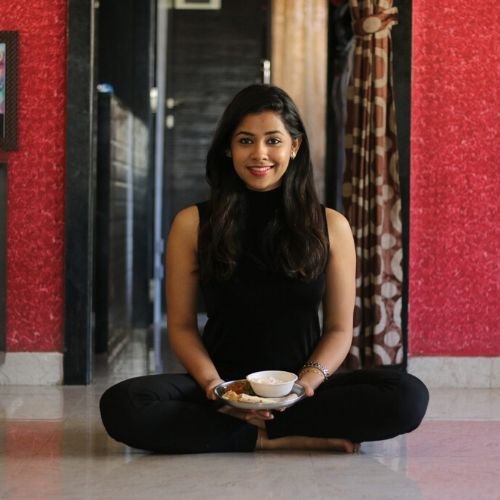 Having Trouble Finding a Balance?
You're Not Alone. And We Are Here to Help!
Living mindfully, eating healthy but keeping it fun is our main aim for you and your family.
We strive to help you get comfortable in your miraculous machine called "BODY".
Our emphasis is not on the number on the scale but how your body feels at the end of the day.
From our ancestral times we have been programmed to eat what is grown in our soil and according to the season.
So why change now?
Come join our digital world to learn how the combination of a peaceful mind and an energetic body will help you achieve much more in life.
Amita's diet is as unique as her, being skeptical how online diets will work, took a decision finally to have healthy diet.meal plans on each session are very healthy with not complicating and crash diets, losing weight has become very easy with self-discipline and mindful eating under her encouragement. Her dedication will motivate you more on weight loss goals. The best nutritionist that anyone could have, very professional way of approach. You deserve to be the best. wishing you more success.
Rufeena Joseph
I liked the process of systematically tracking the clients progress and your frequent reminder keeps one motivated all the time. With a total of 3 kgs weight loss and 3.9 inches lost. I have been taught that its not just about the numbers but the whole process of maintaining this is by establishing a healthy relation with food.
Atul Bhadange​
Amita, thank you so much for all the positivity you brought to my life. It made a lot of difference and I learned a lot in our time together. I learned how to take care of my body, mind and eating habits. Your breathing exercises work like a charm. I'm looking forward to getting on board again soon. I surely need more advice, motivation, and so much more to learn.
Arti Gupta
Navaratri is the festival of nine nights where the feminine form of power is worshipped in the form of 9 different goddesses. It all began when Goddess Durga emerged victorious
Read More »